Travel to Estonia
There is good air connection between Tallinn and other European countries. In 2018 it was named the best small airport in Europe. Also, it is served by some low cost airlines. For further information, please visit airport website.
Tallinn can also be reached by ferry from Helsinki and Stockholm. The Old City Harbour is situated right in the city centre. Further information on website.
Another option to reach Tartu is Riga airport, 250 km from Tartu. The bus travel from Riga to Tartu takes 4.5 hours (buy tickets here).
From St. Petersburg you can travel to Tartu by bus (buy tickets here).
Transport in Estonia
Tartu is 185 km from Tallinn. During the Congress, transport between Tallinn and Tartu will be arranged by organisers. On February 26 and March 1, Lux Express will take delegates to their destination. Free Wi-Fi and power outlets by every seat help you stay connected on the road and individual multimedia screens make the trip more enjoyable.
If you need to travel separately, there is a wide variety of local transport options available in Estonia.
By bus
There is a very good bus connection between the two cities. The bus ride to Tartu takes two and half hours. Most of the buses have free wireless internet and other minor conveniences. For coach routes, schedules and tickets visit T-pilet.ee.
By train
Estonian trains are spacious, comfortable, and clean, with free wifi offered by most local operators. A ticket can be bought from the station building, also from the train in cash. There are wifi and charge points available in most trains, and while some trains offer the option of debit/credit card payment, it is wise to carry at least €20 cast just in case. In the middle of each train, there is a section called C-part, from where you can easily enter the coach with wheelchair, bicycle or a baby stroller.
By car
Estonia has right-hand traffic and an extensive road system, the quality of which varies. The speed limit on the highways is 90 km/h and 50 km/h in urban areas unless specified otherwise. While driving in Estonia, passengers are expected to wear seat belts and lights must be switched on at all time. Estonian laws against driving under the influence of alcohol are strict and follow a zero tolerance policy.
Local transport in Tallinn
Tallinn University is located in the centre of Tallinn, next to Kadriorg Park and the Tallinn bay. More information how to get here and where to park is here.
The easiest, most sustainable and cheapest way to get to the city centre is public transportation. Public transportation in Tallinn is by buses, trams and trolley buses. For prices and more details click here; timetable is available here.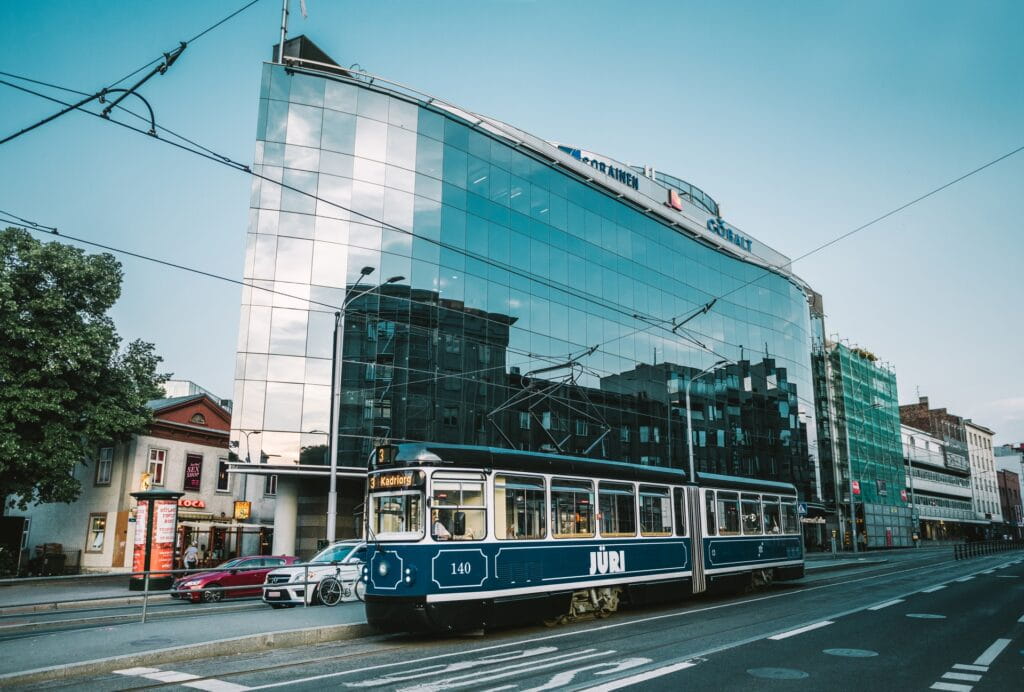 From the Tallinn Airport
You can take tram number 4 that takes you to Hobujaama station. From here you can either walk to the University (ca 7 minutes) or change to trams number 1 or 3, with a direction to Kadriorg.
The airport's bus stop is located in front of the terminal of arrivals. Bus No. 2 travels on the route Mõigu – Passenger Port. In the city centre the bus stops next to Viru Keskus at A. Laikmaa Street. From the airport to the city, find schedule named "Moigu–Reisisadam" where the bus stop "Lennujaam" means the Airport.
There is Airport Shuttle service available at Tallinn Airport.
You can also take a taxi. There are taxies available in front of the Airport building. Since Tallinn Airport is fairly small you will easily see the taxies waiting in front of the arrivals gate. The cost of taxi drive to the Tallinn University should be approximately 15 EUR.
From the Port of Tallinn
Your road to Tallinn University from the port of Tallinn depends on which terminal you land. If you arrive at Terminal D, you can simply walk to the university. From other terminals you should take a taxi. You can find taxis in front of the harbour building (and if you can't find one, please turn to the information desk). The taxi drive to Tallinn University should cost approximately 7 EUR.
Taxi
Cost of taxi is approximately 0,5 EUR /per kilometre + starting fare 3,5 EUR. Most of the taxis will accept payments by card, but ask it before sitting in. The taxi fares may slightly vary depending on the traffic and company. Please note that most of the taxies accept only cash payments, therefore you should change some money in advance, or do it at the currency exchange points (there are exchange points at the airport and at the harbour).
Or you can call:
Tulika takso, phone +372 6120 000 (card payments accepted)
Another option is to use Bolt service – now an international company born in Estonia. Uber and Yandex are also available in Tallinn.
Local transport in Tartu
The conference will take place in the facilities of the University of Tartu. All of these are a 10-minute walking distance from the Town Square and from the shopping centres and the bus station.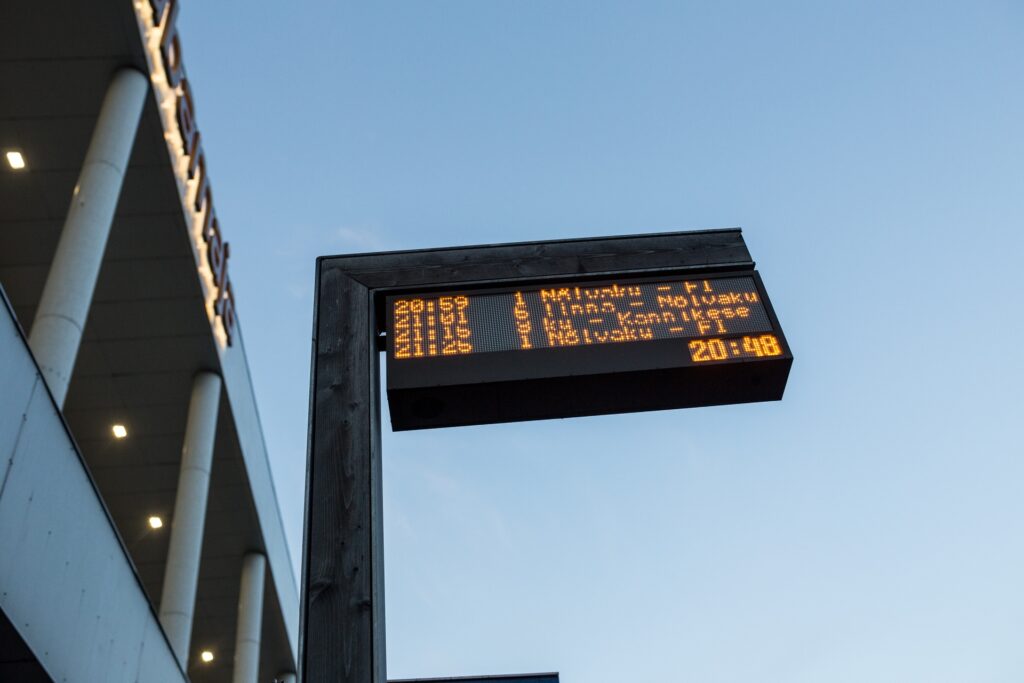 Public transport
To ride city line buses, a ticket can be bought from the driver or an electronic bus card can be used. Tickets bought from the bus driver can only be paid for in cash. Electronic bus cards (contact-free plastic chip cards and stickers) can be bought from R-Kiosk convenience stores, the bus station, Tartu Visitor Centre in Town Hall, information counters in Selver supermarkets and elsewhere. To use an electronic bus card, it has to be swiped when entering the bus at the device or validator installed near the bus doors until a beep sound is heard.
For routes and schedules of Tartu public transport click here. Additional information about Tartu bus card can be found here.
Tartu has a fully established city bike system.
Taxi
Taxis can be hired by phone or directly at taxi parks, which are located for instance on Vabaduse Avenue in the area between Poe Street and Town Hall Square, near the intersection of Vallikraavi and Ülikooli Street, on Uueturu Street, on Soola Street in the parking lot of Hotel Tartu and elsewhere. Taxi rates vary by company, but are posted on a yellow sticker in the right rear window of each vehicle. We recommend:
Taxi 1: Elektritakso +372 1918; +372 588 588 00
Taxi 2: Takso Üks +372 1210; + 372 53 444 000
You can easily order taxis and verified private drivers via the Bolt mobile app. See also here for more taxi options.