About Estonia
One of Europe's emerging and most dynamic event and travel destinations, Estonia rarely fails to impress conference delegates with its combination of culture and city experiences, nature, centuries-old charm and amazingly modern, high-tech solutions.
First-time visitors are sure to be surprised by Estonia's boutique ambience and captivated by the beauty of its rugged coastlines and pristine natural environment. In the charming capital and smaller towns one can experience both the medieval ages and also the more recent history of the country and learn about the unique culture that has been preserved by the small Estonian nation of only 1,3 million people.
Furthermore, visitors are sure to be impressed to learn about the dramatic transformation the country has undergone over the last couple decades, not only catching up with Western neighbours, but even pulling ahead of them with Estonian digital society. As much as it values its history, Estonia is one of the most technologically-minded countries in the world, a place where free WiFi coverage is available practically everywhere.
Estonians tend to be at least bilingual, and according to recent studies, are among the best English speakers in Europe. Many visitors tend to think that Estonians speak elvish. This magical sounding language is in fact Estonian, belonging to the Finno Ugric branch of European languages.
More information about Estonia is available at:

Tallinn
Located on the coast of the Baltic Sea, the seaside capital of Estonia Tallinn is a true treasure chest for first-time and returning visitors alike. With only 450,000 inhabitants, Tallinn manages to be just big enough to offer constant diversity and change, but comfortably small enough to make it easy to get from one place to another.
With our historically strategic and exciting location, Tallinn has amassed a diverse cultural heritage, which is evident when considering the varied areas that build up contemporary Tallinn. The medieval hanseatic old town of Tallinn gives the city a fairy-tale like ambience which is definitely worth to stroll around even in dark and cold times in February. The Old Town is surrounded by distinctive and colourful districts such as Kalamaja, Noblessner and Rotermanni, which have been built in the centuries that followed and are ideal for experiencing Tallinn's local everyday life.
In a world where technological advances are happening in an increasingly growing speed, Tallinn is proud to be in the front run of the race. The city has implemented numerous innovative smart solutions; for example, we have a regular bus route 'manned' by a driverless bus. You can also meet some adorable package delivery robots on the streets of Tallinn.
Here are some useful tips to see and do in Tallinn
The best place for photography love – Fotografiska Museum: Fotografiska is the largest photography museum in the world. We celebrate photography, but beyond being a simple museum we offer inclusive spaces for conversation and community. We believe in creating a common ground that invites everyone in, where our guests can listen to lectures, stay for dinner, or meet friends. Our mission is to inspire a more conscious world.
For art lovers – KUMU: Kumu is the headquarters of the Art Museum of Estonia, as well as the largest and most impressive exhibition venue in Estonia.
The most popular museum in Estonia – The Seaplane Harbour: The Seaplane Harbour never seizes to amaze and impress!
The Story of Our History and Freedom: We educate and involve the people of Estonia and its visitors and encourage everyone to think about the recent past, to sense the fragility of freedom, and to stand for freedom and justice.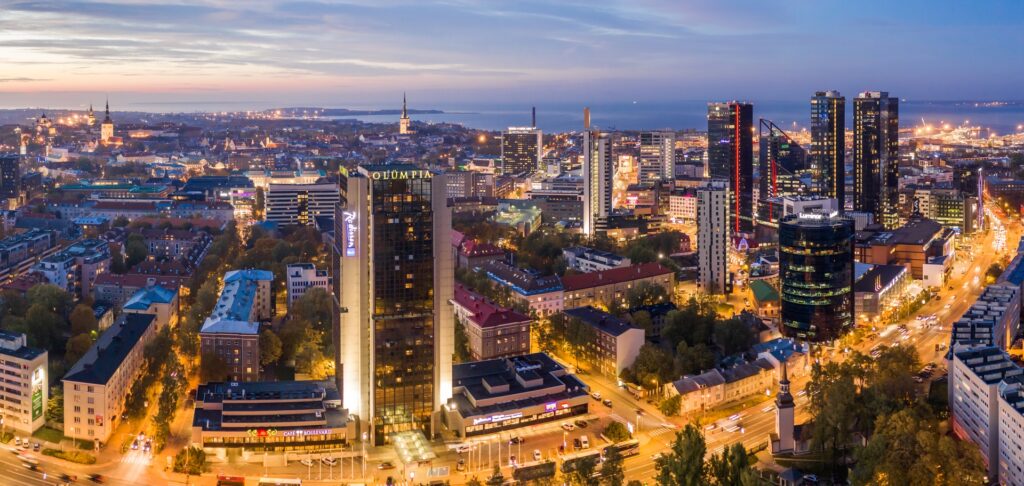 More information about Tallinn is available at VisitTallinn:

Tallinn University
Tallinn University is the youngest among all universities in the capital cities of Europe. It was founded only in 2005 as a merger of different universities and research institutions in Tallinn. The university consists of 18 academic institutes, four colleges and the academic library.
The university has proclaimed as its values academic quality (which involves combining research and teaching), solidarity and collegiality, procedural transparency and simplicity, openness (which involves significant internationalisation) and an outward focus on society instead of isolating itself in an ivory tower). The university has committed itself to the strategic goal of becoming an international research university with a strong social conscience and a flexible and collegial environment for learning and personal growth, where considerable academic freedoms, which are guaranteed both to students and the faculties, are balanced by strict quality requirements. Tallinn University is situated in the centre of Tallinn, about a fifteen-minute walk from the old town of Tallinn.
Tartu
Tartu is the second largest city in Estonia and is located in the southern part of the country. Oftentimes Tartu is described as the cultural and intellectual capital of Estonia. Tartu is also a river town, often known as the Athens of the Emajõgi River.
With a history that stretches back nearly 1,000 years, Tartu is the oldest city in the Baltics and is packed with timeless charm. Tartu played an important role in the development of Estonian culture and national awareness – the national elite grew out of the local university and the first newspapers, cultural societies and the first national theatre were all founded in Tartu. The first Estonian Song Festival also took place in Tartu. Tartu enjoys all the perks of a modern European city with a long history: historical sites, a vibrant nightlife, state-of-the-art museums, delicious food served in cosy cafés and fancy restaurants, shopping arcades, remarkable street art and picturesque parks. As a town of students, scholars, scientists, artists and writers, Tartu rarely sleeps – except maybe on early Saturday mornings… Tartu nightlife has a student vibe to it in all its locations, be that bars, pubs, cafés or nightclubs.
Here are some useful tips to see and do in Tartu
Nestled between leafy Toome Hill and the Emajõgi River lies the city's Old Town, an area of cobblestone streets, neoclassical houses and grand university buildings, all towered over by the magnificent, 14th-century St. John's Church. At the heart of Old Town is Town Hall Square, home to the majestic, 18th-century Town Hall and the unique Kissing Students fountain that has come to symbolize the city. Just beyond Old Town's borders, visitors will find the quaint and colourful wooden house neighbourhoods of Karlova and Supilinn, near time capsules of early-20th-century living. Across the river, in old soviet airfield, stands the gargantuan Estonian National Museum, a structure that showcases Estonia's cultural development.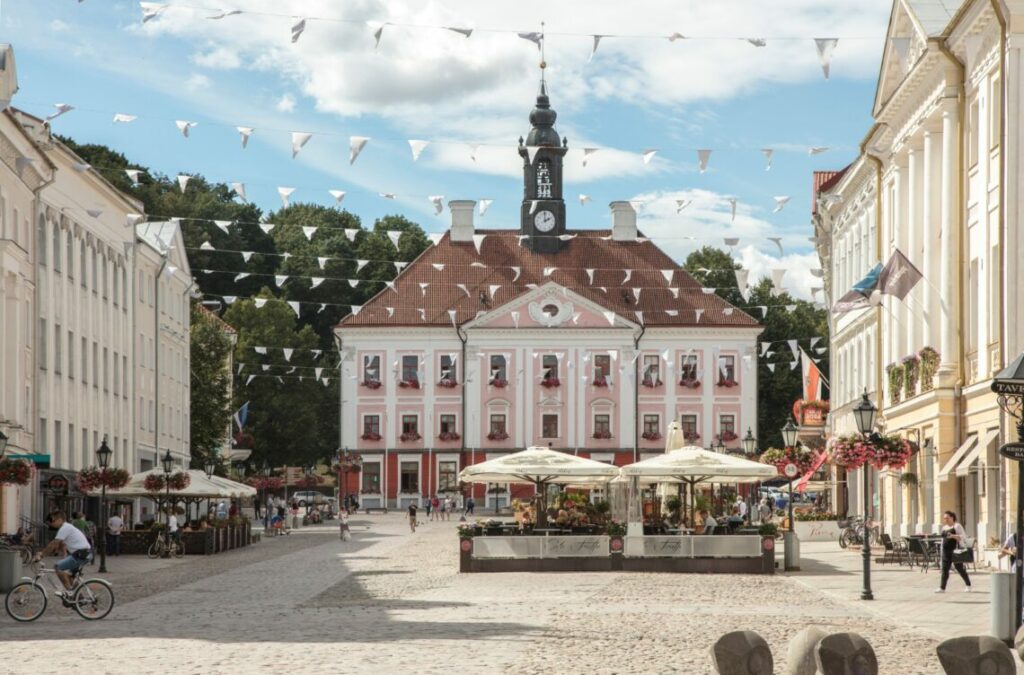 More information about Tartu is available at VisitTartu: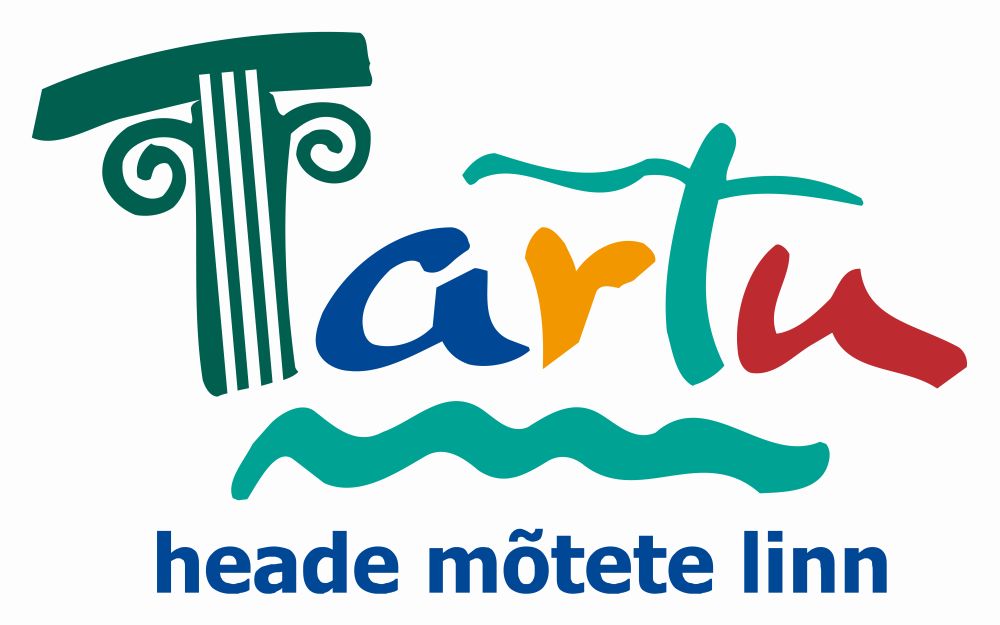 University of Tartu
The University of Tartu was founded in 1632 by the Swedish King, Gustav II Adolf. It is one of the oldest universities in the Eastern and Northern Europe.
The relaxed and sophisticated atmosphere of Tartu creates a perfect environment for scholarly conversations. University of Tartu is the highest ranked university in the Baltics. It includes four faculties, encompassing all the classical academic fields as well as more recent, but equally influential fields. To support and develop the professional competence of its students and academic staff, the university has entered into bilateral cooperation agreements with 72 partner institutions in 26 countries.